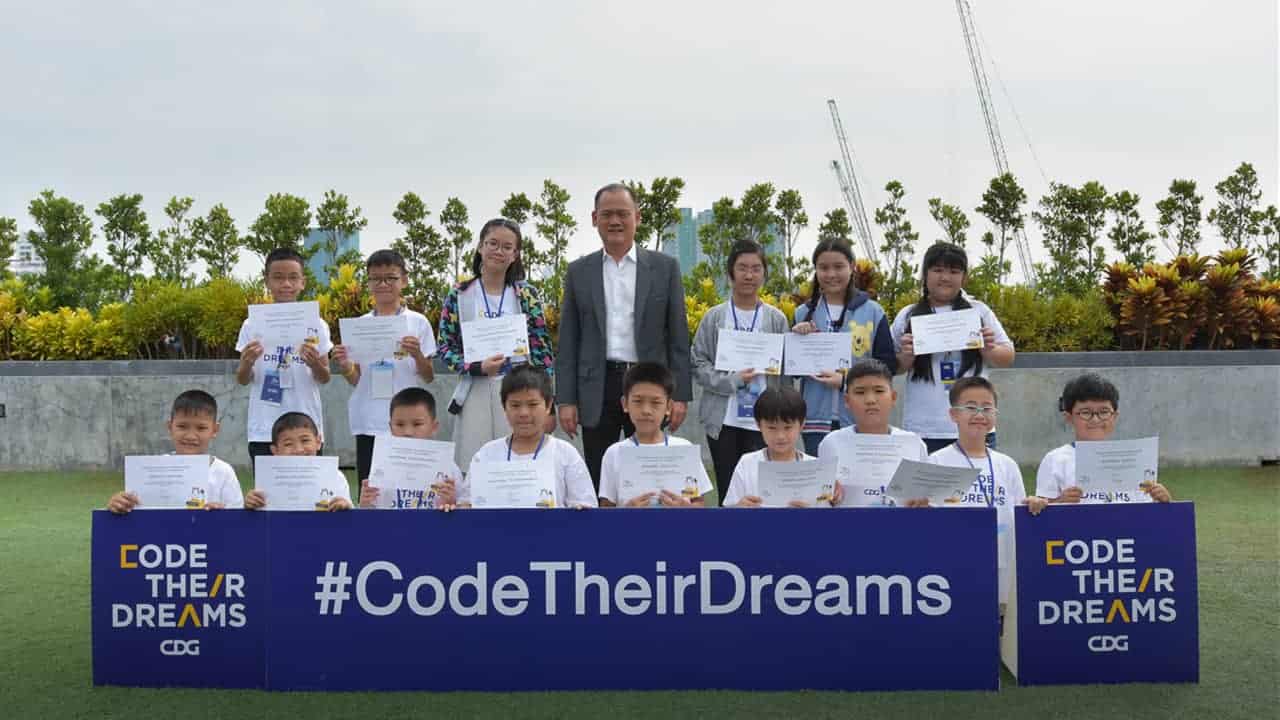 14 May

15 young programmers join CDG Code Their Dreams program

CDG Group, Thailand's leading integrated IT solutions provider, recently organized a workshop for young programmers aged 9-12 years under the "CDG Code Their Dreams" project.The workshop aims at inspiring the children and parents to recognize the importance of coding by learning how to write code for basic computer program using Scratch. These young programmers also had a chance to present their creativity through the game that they created by themselves, allowing them to develop systematic thinking skills and team working. This program was initiated to support young generation to get ready for the era of Digital Thailand through the passing of our knowledge or the Power of Wisdom. The event was honored by Nart Lieuchareon, Chief Executive Officer of CDG Group, who also presented certification of basic computer programming with Scratch to those participated young programmers at CDG House Building.

To watch the previous CDG Code Their Dreams activities and young programmers' coding portfolio, please visit our channel at www.facebook.com/CodeTheirDreams.